Pupil Premium
At The Windmills Junior School we strive to support all children to enable them to achieve at school.
In order to do this many steps are taken to support them through their learning journey.
Quality teaching is vital; however, for some children there are occasions when further additional support may be needed to help them achieve their targets.
WELCOME TO OUR PP PAGE
My name is Jonathan Higgins and I'm The Inclusion Manager at The Windmills.
I hope you find this page helpful in explaining how children with PP are supported in the school and giving you signposts to outside organisations who can help you support your children.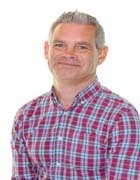 The Government believes that the Pupil Premium, which is additional to main school funding, is the best way to address the current underlying inequalities between children eligible for free school meals (FSM) and their peers, by ensuring that funding to tackle disadvantage reaches the pupils who need it most. The Pupil Premium is allocated to schools to work with pupils who have been registered for free school meals at any point in the last six years. Schools also receive funding for children who have been looked after continuously for more than six months, and children of service personnel.
At The Windmills Junior School we are committed to ensuring that Pupil Premium funding is used to:
Narrow or close the gap between the achievement of the identified pupils and their peers

Raise pupil attainment through the provision of a variety of educational support programmes

Address underlying inequalities between the identified pupils and their peers with regard to pupil well-being, as well as academic development. The Sutton Trust Pupil Premium Toolkit was used to decide the most effective strategies to improve learning
Every year, in September, a Pupil Premium Action Plan is written which outlines in full the priorities for spending for the year ahead. This follows a review of the spending from the year before to ensure that the work that we are doing is having impact and that we are spending this money appropriately.