Extracurricular Activities
All teachers, other staff, parents and outside organisations run many clubs at Windmills before, during and after school for the Summer term this is the list of clubs currently running.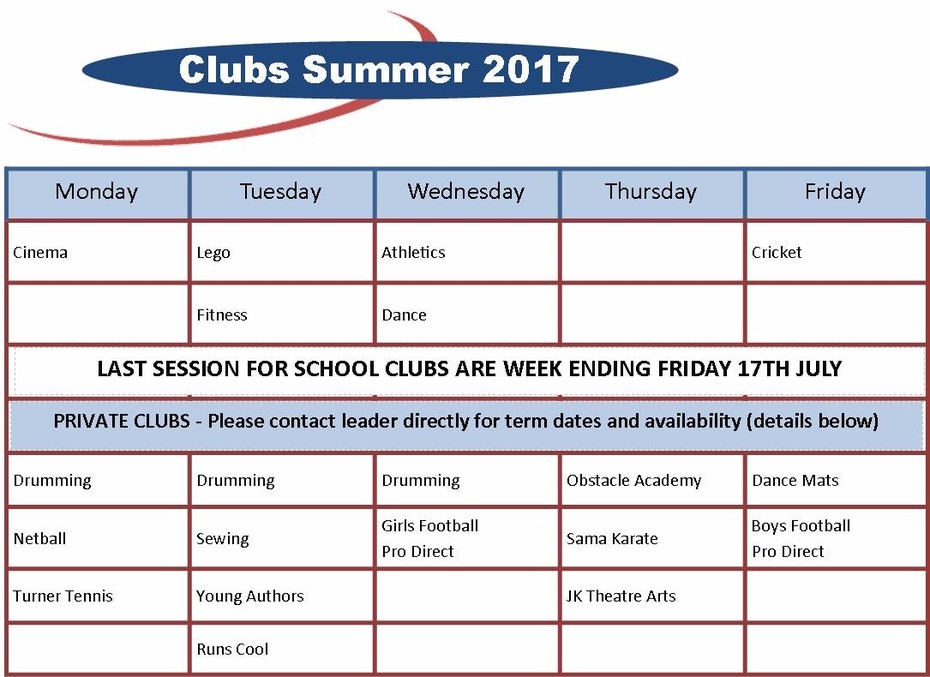 If sports clubs, practices or matches are cancelled due to bad weather, the school will attempt to contact parents to confirm end of school arrangements. Children are not allowed home if they are not confident about arrangements or if they have not been collected from school when expected to be. A member of staff is always on the premises whilst children remain at school.
Contact school office for more details.
West Sussex Music also offer school time music lessons in -
Violin and cello please contact Ethan Merrick - Tel: 08452 082 182 or www.westsussexmusic.co.uk
Guitar please contact Craig Bridle on 07963 749 - download document
Piano is a private tutor - details to follow.