Weather Alerts
Weather Alerts
26 February 2018 (by admin)
Possible school closures and how we will notify you.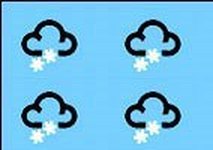 Dear Parent/Carer,
As you will be aware, snow has been forecast this week. We will endeavour to keep the school open if it is safe to do so. Please have a contingency plan in place for the eventuality of having to pick your child up early or in the event of the school being closed in the morning if it has snowed overnight.
Should the decision be taken to close the school we will text and email you and post this information on the front page of the school website. We will also be informing BBC Radio Sussex, Heart FM, More Radio and Juice if we decide to close. We will then follow this up with further information.
PLEASE DO NOT ring the school to check if we are open, as we will be receiving calls from staff and we need to keep the lines free. If you havent heard from us the school is open.