Over to You Assemblies replace Gold Book this week
Over to You Assemblies replace Gold Book this week
5 February 2018 (by admin)
Wednesday 7th Years 3 & 5 / Friday 9th Years 4 & 6, both to commence at 9.05am.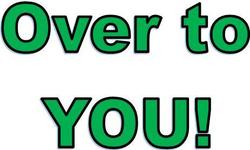 This is an opportunity for your children to share their achievements outside of school with us. The purpose of this assembly is to celebrate the huge range of activities and achievements that our children participate in. These can be trophies, certificates or badges achieved in any number of activities; Brownies, Judo, first aid, football, dance competitions, sailing, horse riding, music or running, or other events of this nature. Parents are invited to join these assemblies if you are available but the children can still contribute and share what they have done if the parents are not able to attend.
The children should have prepared what they want to say about the activity that they are involved in, explaining why it is important to them and what their achievement is. Pictures or video clips can be downloaded to share as long as these are short and are sent through a few days before the assembly. Playing a small section of a musical piece would also be appropriate, as long as it has been prepared.
If your child is unsure as to whether they have something to show, please do not hesitate to contact your class teacher and they will be more than happy to help. This is more than a show and tell session, so bringing in favourite toys / books, etc. is not the aim of this session.