End of Year Reminders
End of Year Reminders
14 July 2017 (by admin)
Just a few key things coming up over the last days of term.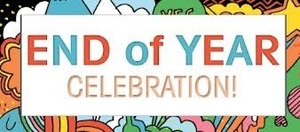 Year 6 production at 7pm on Monday 17th and Tuesday 18th - tickets still available for year 6 parents, please book online.
Thursday 20th & Friday 21st - Street Dance organised by FoWS for every class.
Celebration/Gold Book assembly will now take place on Wednesday 19th July (this replaces our normal assembly on Friday 21st - NO assembly on this day)
Friday 21st - FoWS End of Year Party from 3.15pm on the field.
Monday 24th - Last day of term and we also say 'farewell' to year 6 (Year 6 parents and family only please)